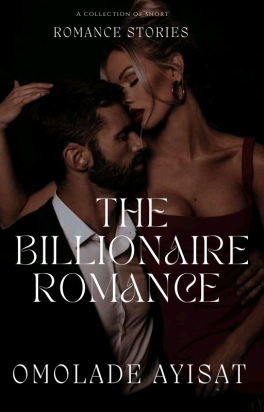 The Billionaire Romance
Author: Omolade Ayisat
Synopsis :
This is a collection of 5 different and spicy romance stories. You wouldn't want to miss this!!!
"Answer me, Gabby. Why do you keep avoiding me?" Terrence asked her again, raising her chin with his thumb so he could look into her beautiful eyes.
"Th…his is not proper Mr. Tennon. Please let me go." Gabriela managed to say, trying to ignore the tingles she was feeling as a result of his touch.
"It's Terrence to you Gabby, cut out those formalities," Terrence said slightly vexed as he cornered her the more behind his office desk. Making no room for her to escape.
"But you are my Boss!" Gabby managed to say.
"Is that the reason you decided to keep your distance away from me?" Terrence stated with hurt evident in his eyes.
>> Download this APP for amazing stories reading <<